Industrial Cleaning Equipment Hire from ESL
Get the latest industrial cleaning equipment with the avoidance of capital outlay and long term lease commitments with ESL Hire. Spread the cost of your next project with ESL Hire for total flexibility.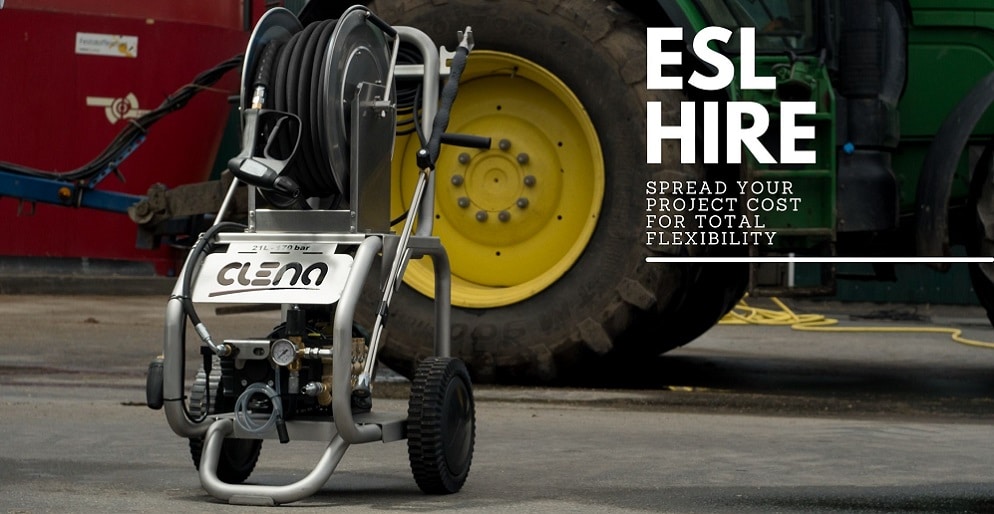 Flexible Hire Periods
Our hire customers have access to our best-selling machines with the flexibility of daily, weekly, monthly or long term options.
Best Hire Price Guarantee
We offer the most competitive hire prices on the market for our industrial cleaning equipment with no hidden charges. You can be assured that what we quote is what we charge.
Breakdown Cover
ESL Hire includes free rapid service support for any unexpected breakdowns throughout the UK. All machinery and equipment is kept in prime condition by our in-house engineering team and our breakdown response is swift and included in the hire charges.
The Latest Technology
Get access to our newest equipment and latest technology with ESL Hire including our Torbo twin hose machine for dustless blasting twice as fast. Changing a hire machine for a newer one is also always easier than selling one and buying another.
Free Audit
Let us visit you to provide a free audit of your business and advise which ESL hire machines are the best for your project for complete compliance with increased operational efficiency and with cost reductions. No obligation appointments are available on request.
ESL Training Academy
When you hire one of our industrial cleaning machines, we always offer to conduct a demonstration and fully train staff on how to operate it to its full potential.
Please contact us today and speak to one of our experienced advisors to find out more about ESL Hire and the availability of our best-selling machines.
LATEST NEWS
New ASCO Dry Ice Reformer A700Ri
The new and improved ASCO dry ice reformer A700Ri is available now to order from ESL. Make dry ice blocks out of dry ice pellets!
ASCO Q&A Chat
Find out about ESL's relationship with ASCO, the current UK dry ice market and latest trends in this Q&A feature.