Economic and Eco-Friendly Non-Abrasive Blasting
Highly efficient, cost-effective and versatile, dry steam cleaning is a true industrial cleaning solution.
Equipment and machinery can be deep-cleaned in situ to give increased availability and performance. High temperature eliminates bacteria and melts oils and greases for easy removal whilst leaving the surface immediately ready for use. Low moisture and low pressure levels mean ultra low water consumption, no surface damage and no damage to electrical and electronic components.
Ideal for sanitation and disinfection processes across the healthcare industry, dry steam cleaning is quick and efficient.
Dry steam cleaning is perfect for a full range of FM applications as it combines no abrasion with speedy results.
Weidner bring over 40 years experience of industrial cleaning technologies to the design and development of world-leading dry steam cleaning solutions. All R&D, design and manufacturing is undertaken in their factory in Germany.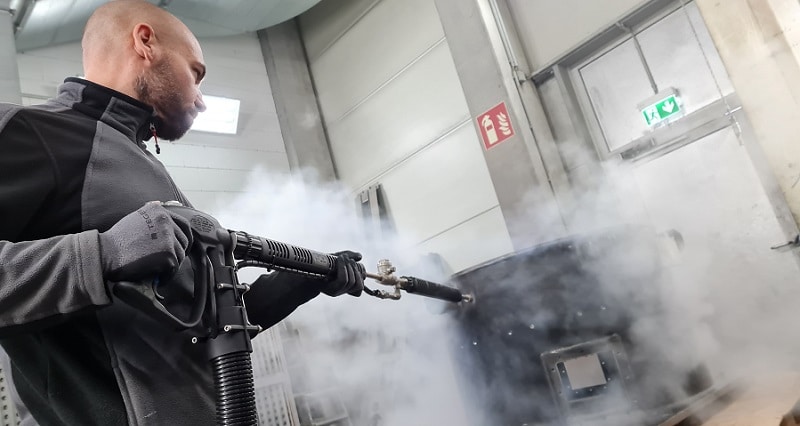 LATEST NEWS
New ASCO Dry Ice Reformer A700Ri
The new and improved ASCO dry ice reformer A700Ri is available now to order from ESL. Make dry ice blocks out of dry ice pellets!
ASCO Q&A Chat
Find out about ESL's relationship with ASCO, the current UK dry ice market and latest trends in this Q&A feature.