Industrial Vacuum Cleaners
Technology Harnessed for the Ultimate in Performance and Reliability
Wieland are designed to meet your requirements every time – ensuring compliance to stringent legal H&S requirements for your operations; delivering cost savings through automated cleaning and maintenance; increasing yields by recycling expensive materials.
Our comprehensive Wieland collection offers an industrial vacuum cleaner to meet your needs. If you are looking for a machine that can clean everything up with ease, look no further. Our Wieland machines are ideal to clean up dry waste including dust, grit, sand and granules or a combination of dry waste and liquid or liquid only.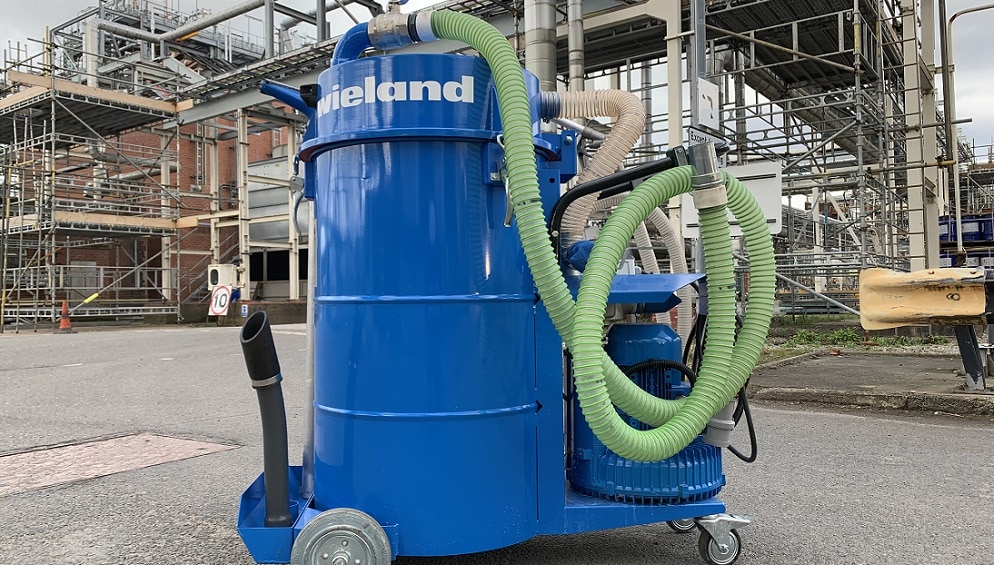 Central Vacuum Systems
Our Central Vacuum Systems provide powerful and flexible cleaning solutions to remove waste faster, easier and more efficiently. They feed waste material back to one central location for easy disposal and allow simultaneous multi-operator access in different areas over multiple levels.
ATEX & ADR Compliant
Wieland industrial vacuum cleaners have been designed with safety in mind. ATEX and ADR approval make Wieland machines the perfect solution for environments which are potentially volatile and areas with hazardous dust and fumes.
Airshock Trademark System
All Wieland machines are designed with a side entry channel that reduces wear and filter damage. They also incorporate an advanced Airshock trademark system which uses the complete suction power in reverse and enables the operator to clear the main filters ensuring optimum performance when next in use.
Tailor Made Solutions
We offer tailor-made solutions for specialist applications as well as a complete range of consumables to customize our standard machinery and equipment for every application to get the best out of your Wieland.
We're proud to exclusively partner with Wieland in the UK. We offer a free site survey to discuss your exact requirements and always offer a no obligation demonstration to ensure that the Wieland model is perfect for your project needs.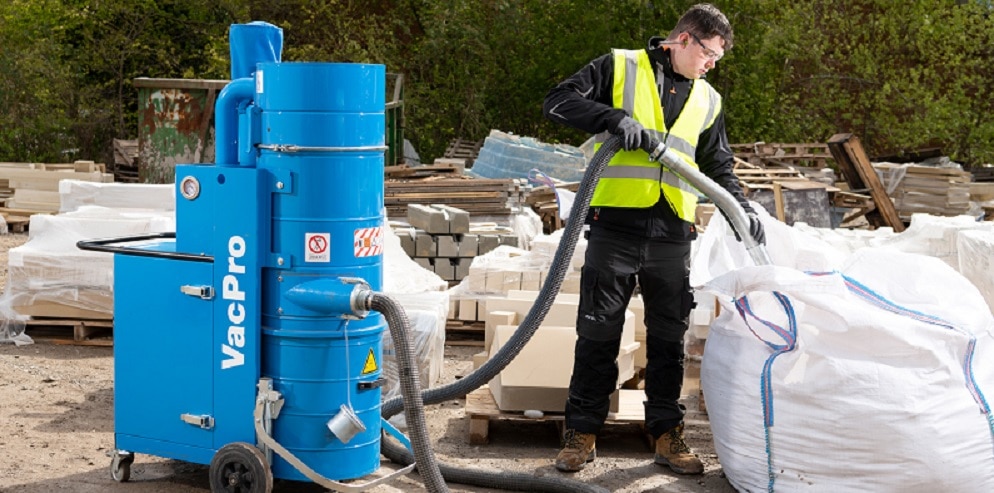 Explore our Range
Please navigate the menu to view our extensive range of industrial vacuum cleaners with solutions for all budgets and requirements and click on the video button to see our machines in action. This video shows the FS216 in action filtering and recycling industrial water. Click here to view.
Contact us on 01543 449259 or email info@ecoblastsupplies.co.uk to arrange a free site visit and let us demonstrate the power of Wieland.
New ASCO Dry Ice Reformer A700Ri
The new and improved ASCO dry ice reformer A700Ri is available now to order from ESL. Make dry ice blocks out of dry ice pellets!
ASCO Q&A Chat
Find out about ESL's relationship with ASCO, the current UK dry ice market and latest trends in this Q&A feature.