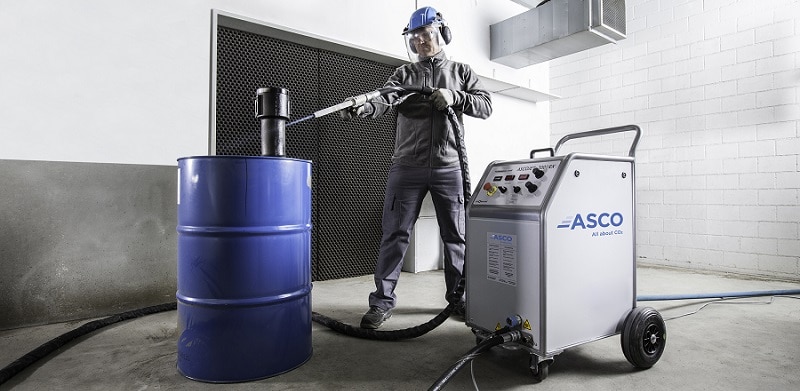 Economic and eco-friendly non-abrasive blasting
Highly efficient and versatile, dry ice is the complete solution for in-process cooling and distribution to non-abrasive cleaning and decontamination.
ESL offer machines for dry ice production, packaging and storage and distribution as well as a comprehensive range of portable dry ice blasters.
Dry ice blasting is a true industrial cleaning solution. Reduced downtime, no chemical blasting agents and no surface abrasion mean Dry Ice Blasting is perfectly suited for the maintenance and cleaning of industrial machinery. ASCO Gastek bring over 120 years experience of CO2 technologies to the Dry Ice Blasting equipment sector, all the machines are manufactured in their factories in Germany and Switzerland and their innovative technology has made them the market leader in dry ice cleaning.
LATEST NEWS
The Future of Surface Preparation
Torbo Dustless blasting can remove virtually any coating from any surface and is powerful enough to blast through steel with precision.
Recycling Industrial Water
The Wieland FS216 is in action here filtering and recycling water for industrial use. The FS216 can vacuum up to 200 litres per minute