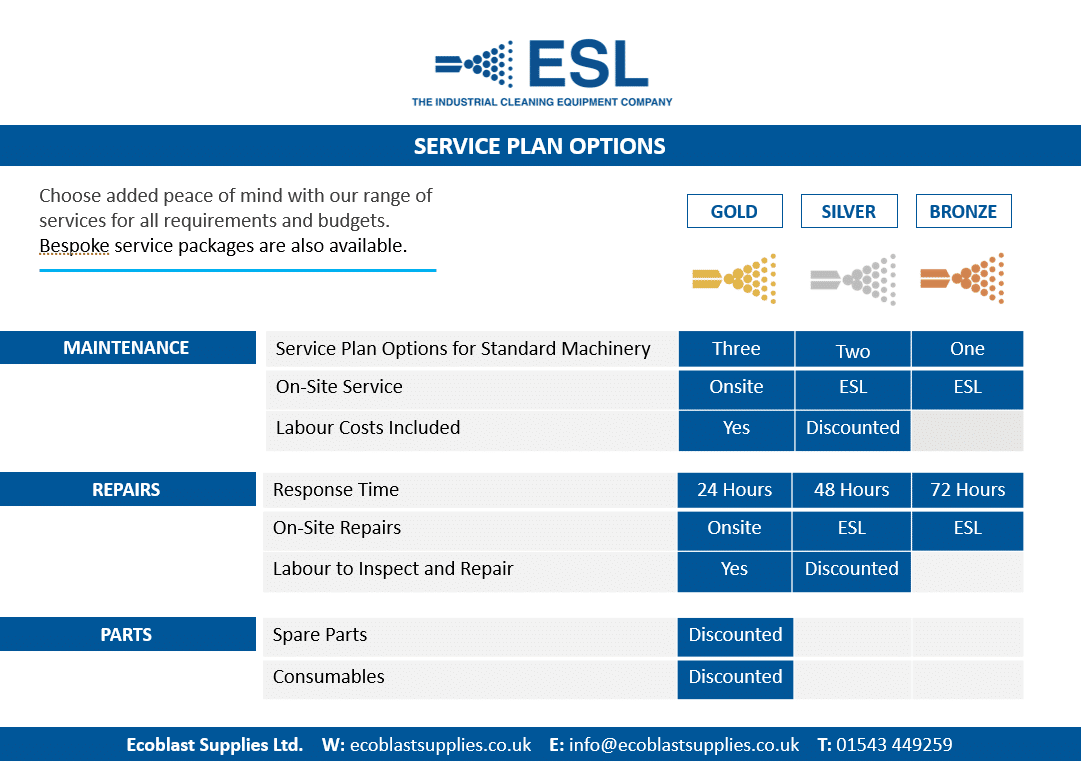 Keep Your Business Moving with ESL
Protect your ESL machine and investment for many years to come to keep your business moving. Regular servicing will ensure optimum performance and will also protect your warranty.
We offer three service solutions to get the best out of your ESL machine to minimise any unexpected repair costs or business interruptions.
We guarantee to use certified supplier parts for any repairs and work will be carried out by our experienced technicians who will also offer support and guidance to get the best out of your machine.
ESL offer three options to cater for different budgets and requirements with Gold, Silver and Bronze packages available. Please talk to us on 01543 449259 or email info@ecoblastsupplies.co.uk to tailor the best solution to your business requirements.
LATEST NEWS
The Future of Surface Preparation
Torbo Dustless blasting can remove virtually any coating from any surface and is powerful enough to blast through steel with precision.
Recycling Industrial Water
The Wieland FS216 is in action here filtering and recycling water for industrial use. The FS216 can vacuum up to 200 litres per minute