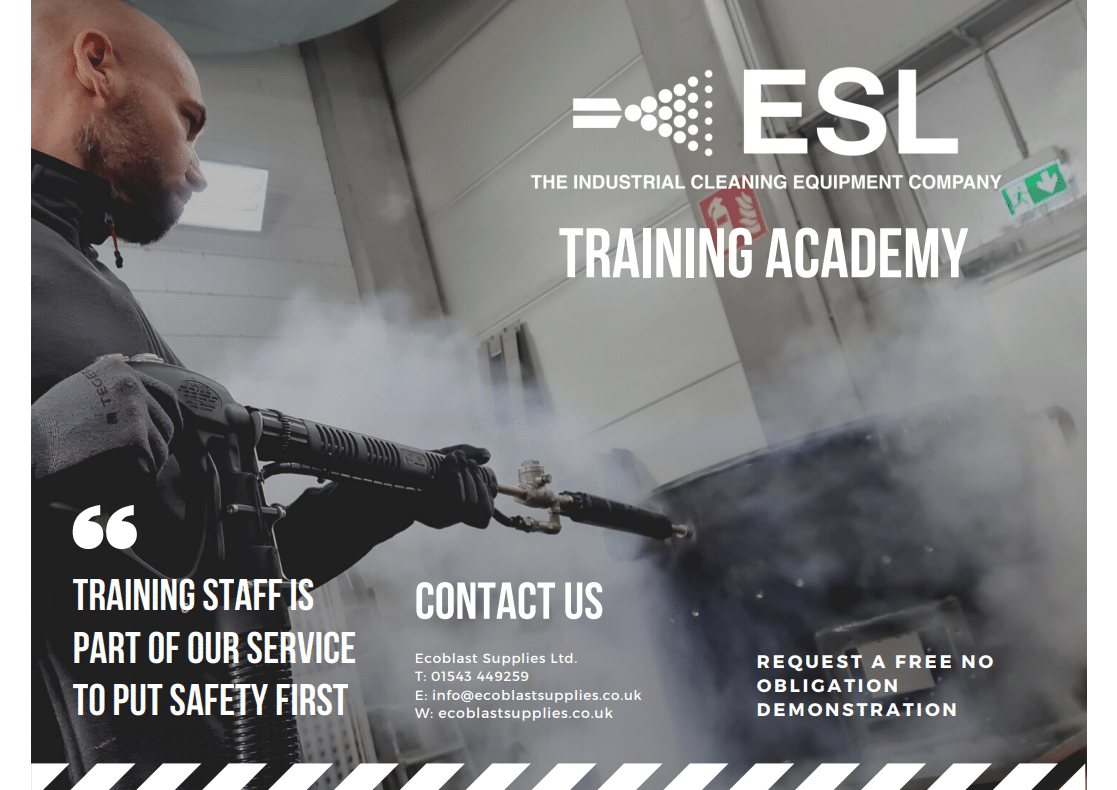 Training Staff is Part of our Service to Put Safety First
Our goal is to fully train staff as part of our service to enable users to get the best out of our machines and to put safety first.
Our Guarantee:
When you purchase or hire one of our industrial cleaning machines, we always offer to conduct a demonstration first to ensure that it meets your requirements and fully train staff on how to operate it to its full potential.
Here at ESL, we have a team of experts with many years of industry experience to help you to understand our machines and how to operate them safely.
Book your training session today with one of our experts on 01543 449259.
LATEST NEWS
The Future of Surface Preparation
Torbo Dustless blasting can remove virtually any coating from any surface and is powerful enough to blast through steel with precision.
Recycling Industrial Water
The Wieland FS216 is in action here filtering and recycling water for industrial use. The FS216 can vacuum up to 200 litres per minute