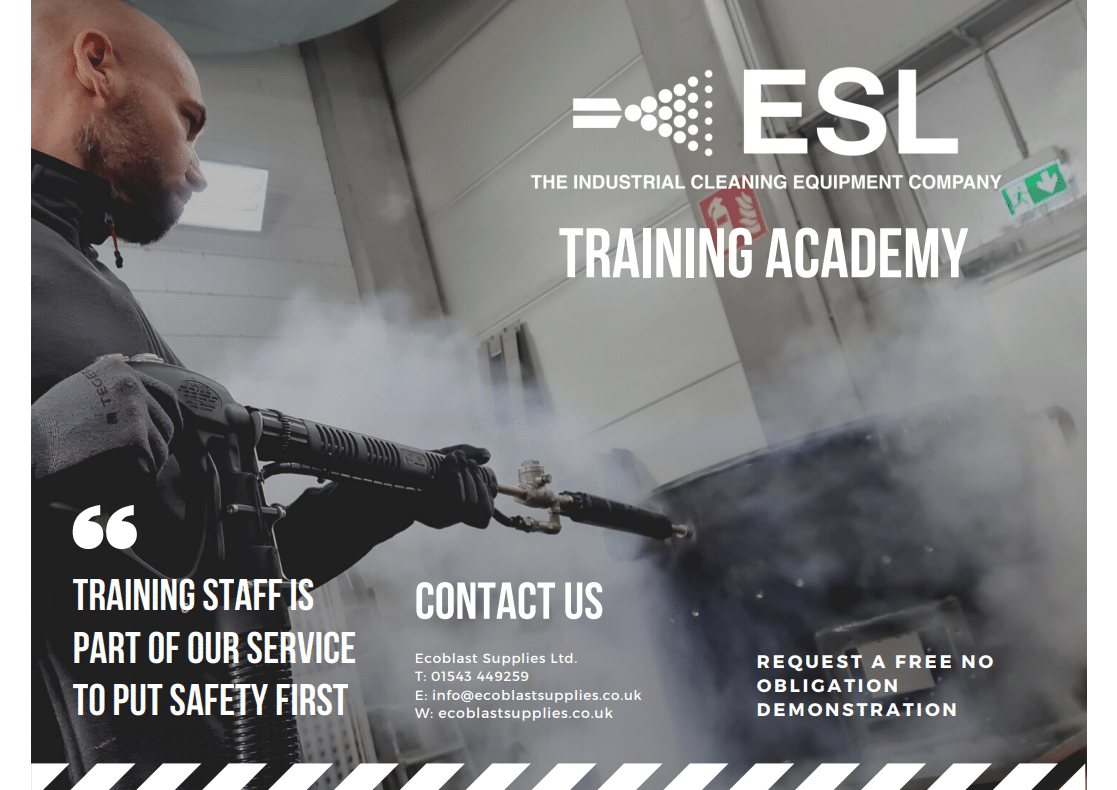 Training Staff is Part of our Service to Put Safety First
Our goal is to fully train staff as part of our service to enable users to get the best out of our machines and to put safety first.
Our Guarantee:
When you purchase or hire one of our industrial cleaning machines, we always offer to conduct a demonstration first to ensure that it meets your requirements and fully train staff on how to operate it to its full potential.
Here at ESL, we have a team of experts with many years of industry experience to help you to understand our machines and how to operate them safely.
Book your training session today with one of our experts on 01543 449259.
LATEST NEWS
ASCO P55i New Product Launch
The all-new ASCO Dry Ice Pelletizer P55i is now available from ESL with capabilities to produce either two identical or two different sized pellets sizes simultaneously.
Dry Ice Pelletizer Installation
This short video shows our vacuum sealed pipework running from a liquid C02 tank to connect to the ASCO P28i Pelletizer to produce up to 280kg of dry ice per hour.