Cleaning Solutions for Marine & Offshore Maintenance
ESL are experts and lead the field in industrial cleaning, repair and maintenance in the marine and offshore sector. We are the UK's number one choice for effective and efficient rust-removal, surface preparation, hull and deck refurnishment, anti-fouling and removal and recycling of sludge and abrasive materials.
Our torbocar is in action below blasting a boat to powerfully remove old coatings and corrosion. Surface preparation for marine maintenance is made easy with the torbocar which is safe to use on all surfaces. The torbocar guarantees shortest set-up times with mobility and high productivity.
Boat and Ship Maintenance
Whether in dry-dock or on the high seas, essential cleaning and maintenance is critical to the effective operation of shipping fleet.
From automated hull refurbishment through deck cleaning to general cleanliness for safe and effective operations, ESL has the complete solution for your maintenance needs. There is full ATEX-approval across our product range.
Hard Surface Clean and Maintain
Oil Rig and Pipeline
Routine maintenance on rig or pipeline maintenance in the field is essential for safe and effective operations in the sector.
ESL's automated dustless abrasive blasting systems, technologically-advanced dry-ice blasting solutions and general-purpose premium portable vacuum units provide a one-stop shop for all cleaning and maintenance needs. There is full ATEX-approval across our product range.
Hard surface clean and maintain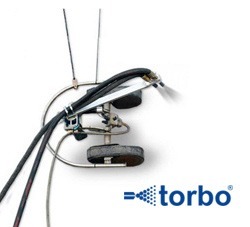 LATEST NEWS
New ASCO Dry Ice Reformer A700Ri
The new and improved ASCO dry ice reformer A700Ri is available now to order from ESL. Make dry ice blocks out of dry ice pellets!
ASCO Q&A Chat
Find out about ESL's relationship with ASCO, the current UK dry ice market and latest trends in this Q&A feature.