ESL has been chosen by several food manufacturing organisations to help them with the washdown systems for their production plants in the UK. From looking at their ongoing servicing and maintenance to helping them choose the best systems to suit the individual needs, ESL have provided help and support throughout. The result is a highly effective cleaning system and delighted clients.
ESL were initially engaged by the Kellogg plant in the UK to provide servicing and maintenance for the cleaning and jet washing systems. The relationship we forged was such that when Kellogg's started to look at upgrading their system they turned to us to help.
Our understanding of Kellogg's requirements to both provide a highly effective cleaning system for the building and equipment which was able to deal with cereal dust, whilst making sure there was no cross contamination throughout the plant helped us to specify the solution that best suited their needs.
"The tailored Clena system we have provided saves cleaning time, is easy to use and provides highly effective, reliable cleaning. We are looking forward to working with Kellogg's and helping them maintain the high standards of quality for which they are known." Steve Thomas, Business Development Manager – ESL.
King Fry are a specialist meat product manufacturer based in the Midlands and a market leader in the supply of lamb, chicken and beef burgers throughout the UK and Europe. A dynamic, family run organisation, King Fry have been established for over 40 years and were looking to upgrade the cleaning and washdown systems for their production facilities.
ESL worked with King Fry to ensure they achieved a system which would maintain the high standards of hygiene and cleanliness required in their industry and are also providing ongoing servicing support.
"The effective cleaning of both our production equipment and our production facility is essential in maintaining the high standards we are known for. The solution ESL provided through the Clena system coupled with the advice and servicing support they give has been outstanding." C. Halliwell – Manager – King Fry Meat Products Ltd.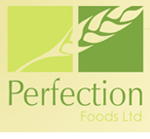 Perfection Foods is an award winning bakery, producing a range of over 40 different cakes from 2 production facilities and supply supermarkets and retailers across the UK and Europe.
Perfection Foods approached ESL to provide a flexible system for the interior cleaning of the walls and floors of their facilities along with some of the stainless steel equipment used. A Clena mobile jet washing system has provided the ideal solution to their needs.
"The Clena mobile system we decided upon has proven to be a highly efficient and extremely reliable jet washing system and ESL have provided a first class service in helping us to ensure we meet the high standards of hygiene and cleanliness required in our operations." Avtar – Perfection Foods Ltd.