Electric Static Industrial Pressure Washers
You can trust Clena to get the job done. We exclusively offer the ultimate collection of electric static pressure systems from Clena to offer you the greatest cleaning possibilities for fixed sites in the smallest spaces. The ST Series stationary hot and cold high pressure systems offer unbeatable cleaning versatility for maximum performance.
ST2500 SERIES – the ultimate cold solution
Built to same exacting standards as the ST 1000 range, these cold water systems are the ideal solution for fixed location cleaning machines, attached to hose reels or pipelines, stand-alone or forming an integrated cleaning system. Highly user-configurable – for instance, all machines in the range can be fitted with detergent-application modules.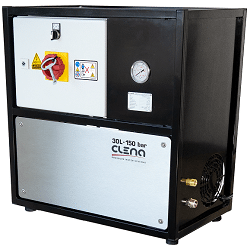 ST1500 SERIES – Ultimate Versatility
Secure, high-quality machine range built with heavy-duty components and a fully epoxy treated steel frame and stainless steel cover. Ideal as a stand-alone cleaning station, these units can be effectively linked to create an integrated full facility cleaning system. Performance and reliability is guaranteed. Highly user-configurable – for instance, all machines in the range can be fitted with an adjustable flow-valve to produce steam as required.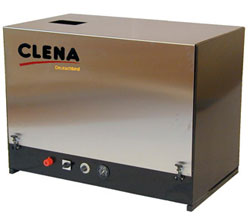 STC2500 SERIES – Optimum Cleaning
If a mobile unit is not required, our stationary high- and low-pressure systems offer you the
greatest cleaning possibilities in the smallest space.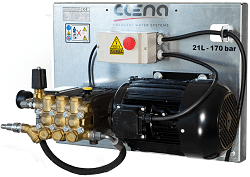 ST2000 SERIES – For Every Option
Hot water machines with endless possibilities. Available with a variety of options like floor stand, chemical injection unit, descaling unit and much more.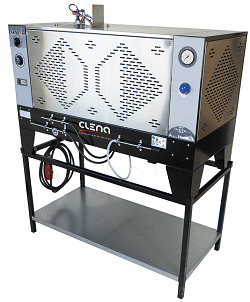 Latest News
New ASCO Dry Ice Reformer A700Ri
The new and improved ASCO dry ice reformer A700Ri is available now to order from ESL. Make dry ice blocks out of dry ice pellets!
ASCO Q&A Chat
Find out about ESL's relationship with ASCO, the current UK dry ice market and latest trends in this Q&A feature.